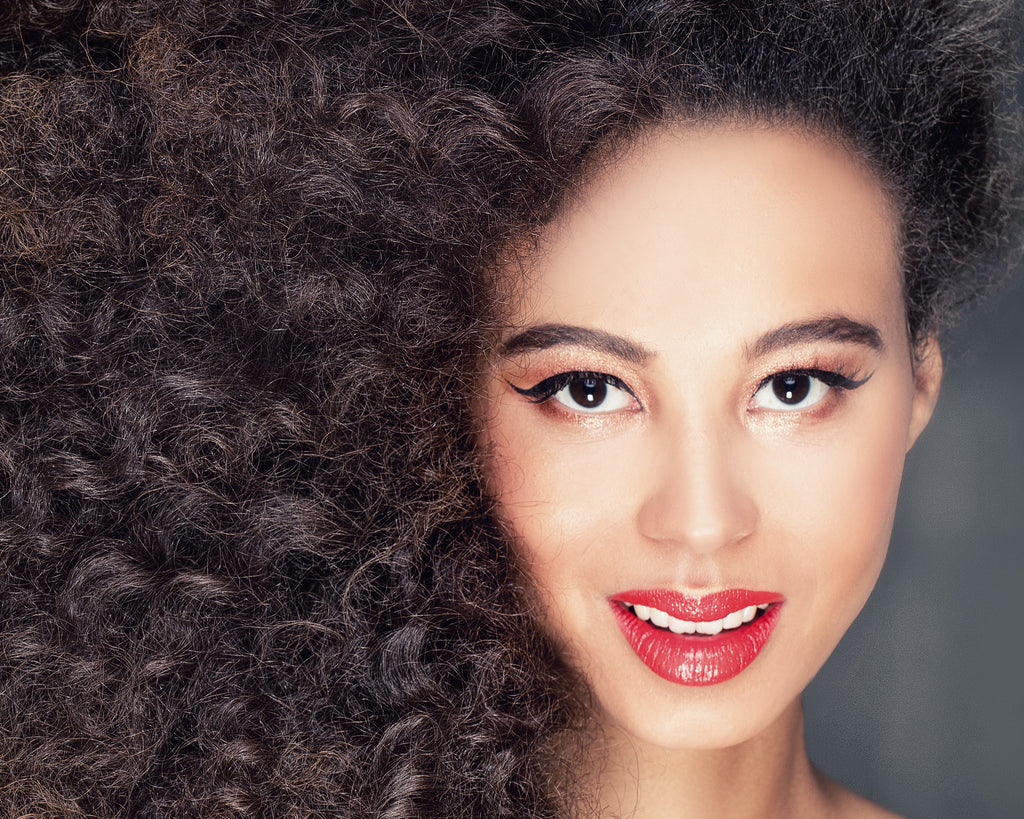 Finding the products for your natural hair that works can be hard especially if you have low porosity hair.  The first thing to do is really understand your hair, know what works, develop a routine and remain consistent.  Since low porosity hair has a hard time with moisture penetration and retention, it is important to know the ingredients, products, that penetrate and moisturize your hair.  Look for ingredients such as humectants, fatty acids containing oils and products.
Oils for low porosity hair: It is recommended to use lighter oils that can penetrate and retain moisture in the hair without too much product build up.
Argan Oil, endemic in Morocco, is a light moisturizer that contains fatty acids and is rich in Vitamin E - these are key to penetrate, moisturize, condition the scalp and add shine to the hair. This oil also helps with hair growth.
Jojoba Oil is an emollient, one of the oils that is closest to the sebum produced by our hair and skin. This means it mimics and adjusts moisture balance based on your skin type/moisture level.  This oil is packed full of vitamins and minerals that help to moisturize the scalp.  Jojoba oil contains Vitamin B, C, E, minerals like copper and zinc, all of which help hair growth, and help to strengthen the hair.
Grapeseed Oil is a light oil that helps to strengthen the natural hair and is packed full of vitamins and minerals.  Grapeseed oil contains Vitamin E, which is an antioxidant that helps to build tissue, and fatty acid which helps to promote hair growth without weighing  down the hair.
Sweet Almond Oil is a lightweight oil that is packed with Magnesium, Zinc, and Calcium that are important to maintaining a healthy scalp and moisturize the hair.
Sunflower Oil is a lightweight oil that helps moisturize the hair, help with breakage, and relieves dry, itchy scalp.  Sunflower oil contains Potassium, Iron, Vitamins A, B, C, E, beta-carotene, Calcium and Oleic acid, that help to minimize frizz and nourish the scalp.
Check out our Low Porosity hair growth and nourishing oils and serums, https://fassionistaskloset.com/collections/hair-oils/products/growth-booster-serum, https://fassionistaskloset.com/collections/hair-oils/products/onu-beauty-carrot-hair-growth-serum